Padma Vibhushan Muhammad Yusuf Khan, known by his stage name, Dilip Kumar is a famous Indian film actor who is known for his work in the Indian Hindi Film Industry or 'Bollywood. He also served as a producer. Kumar who is known for his tragic roles in films was touted by the media as 'The Tragedy King of Indian Cinema'. The First of the many successful Khans in the industry, Kumar is credited for introducing realism in film acting in Indian films as if often considered one of the greatest actors and actors of all time. Kumar is known for being a naturalist, and a pioneer in the field of method acting even predating Marlon Brando, known for his method acting in Hollywood. He remains, till date, one of the greatest actors produced by Indian cinema.
Sponsored link
Kumar made his film debut with the 1944 film 'Jwar Bhata' and continued his career for almost 6 decades, appearing in 65 films. He is best remembered for his roles in popular films like, 'Devdas', 'Naya Daur', 'Madhumati', 'Mughal -e- Azam', 'Ganga Jamuna' and 'Ram aur Shyam'. During his career, Kumar has amassed several awards including 9 Filmfare Awards and was also the first recipient of the Filmfare Best Actor Award in 1954. Kumar continues to hold the record for winning the award in the best actor category with Shah Rukh Khan, tying with him in 2011. Kumar has remained both a fan favourite and a critically acclaimed actor. His acting styles have influenced some of India's most successful actors including Amitabh Bachchan, Rajesh Khanna and Shah Rukh Khan.
Known as one of the greatest actors in Indian cinema, Dilip Kumar is the Guiness World Record holder for maximum number of awards won by any Indian actor. He has won 8 Filmfare Best Actor Awards, 19 Filmfare nominations, the Dadasaheb Phalke Award, the Padma Bhushan Award and Padma Vibhushan Award (second highest civilian award). The Pakistan Government honored him with the highest civilian honor, Nishaan-e-Imtiaz in 1997.
Early Life and Education
Kumar was born on 11 December 1922 in his ancestral home in Peshawar's (Present Day Pakistan) Qissa Khawani Bazaar area, now known as Khyber Pakhtunkhwa as the son of fruit merchant, landlord and orchards owner Lal Ghulam Sarwar and his homemaker wife Ayesha Begum. He grew up with his 12 siblings in an Awan family that spoke the Hindko language. The family relocated to Bombay in the late 1930's.
Kumar was educated at the Barnes School in Deolali, Nashik, Maharashtra. Following an altercation with his father, Kumar left Mumbai and settled in Pune in 1940. In 1942, Kumar moved back to Mumbai where he met Bombay Talkies owner, actress Devika Rani and who offered him a job with a monthly pay of Rs. 1250. It was here that Kumar met actor and mentor Ashok Kumar who influenced him to become a "natural" actor. Kumar, who was proficient in Urdu, started off as a story-writer and script-developer until he was cast as the lead of the 1944 film 'Jwar Bhata'.
Career Rise
Kumar portrayed the character of Sooraj in the 1947 film 'Jugnu', which became the first hit of his career and resulted in him being offered several films. The year 1948 saw the release of three films including 'Mela', Anokha Pyaar and the hit film, 'Shaheed'. The 1949 film 'Andaz', became the break-through film of Kumar's career, which became the highest grossing film of its time. Kumar continued to dominate the film world throughout the 1950's with hit films like 'Jogan', 'Deedar', 'Daag' 'Naya Daur' and 'Devdas' and earned the title of 'Tragedy King' for his portrayal of an obsessive lover who turns to alcoholism. His career continued to move upward in the 1960's with films like 'Kohinoor', 'Ganga Jamuna', 'Ram aur Shyam' and 'Aadmi'.
With the arrival of new breed of actors in the 1970's like Amitabh Bachchan and Rajesh Khanna, Kumar started receiving fewer roles with films that were box office failures. After taking a hiatus for a few years, Kumar made a comeback with the hit 1981 film 'Kranti' and later transitioned into taking age appropriate roles in films like 'Shakti', 'Mashal', 'Karma' 'Saudagar' with the 1998 film 'Qila' marking his last appearance on the big screen.
In 1991, Kumar was felicitated with the Padma Bhushan award by the Government of India. In 1994, he was awarded the Dadasaheb Phalke Award and in 2015, he was honoured with the second highest civilian award in India, The Padma Vibhushan.
Dilip Kumar – childhood and young pics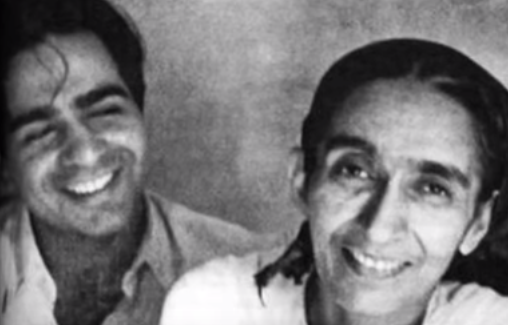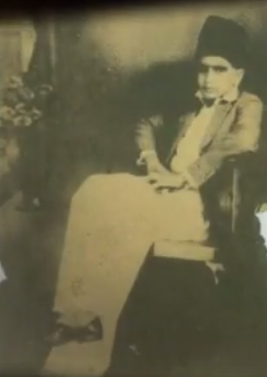 Dilip Kumar – latest pics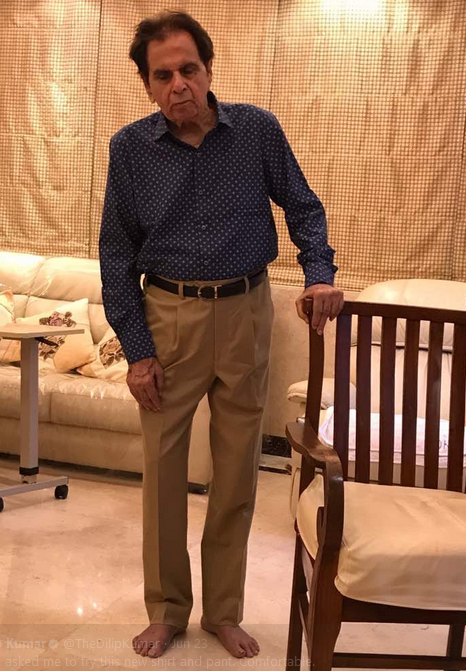 Sponsored link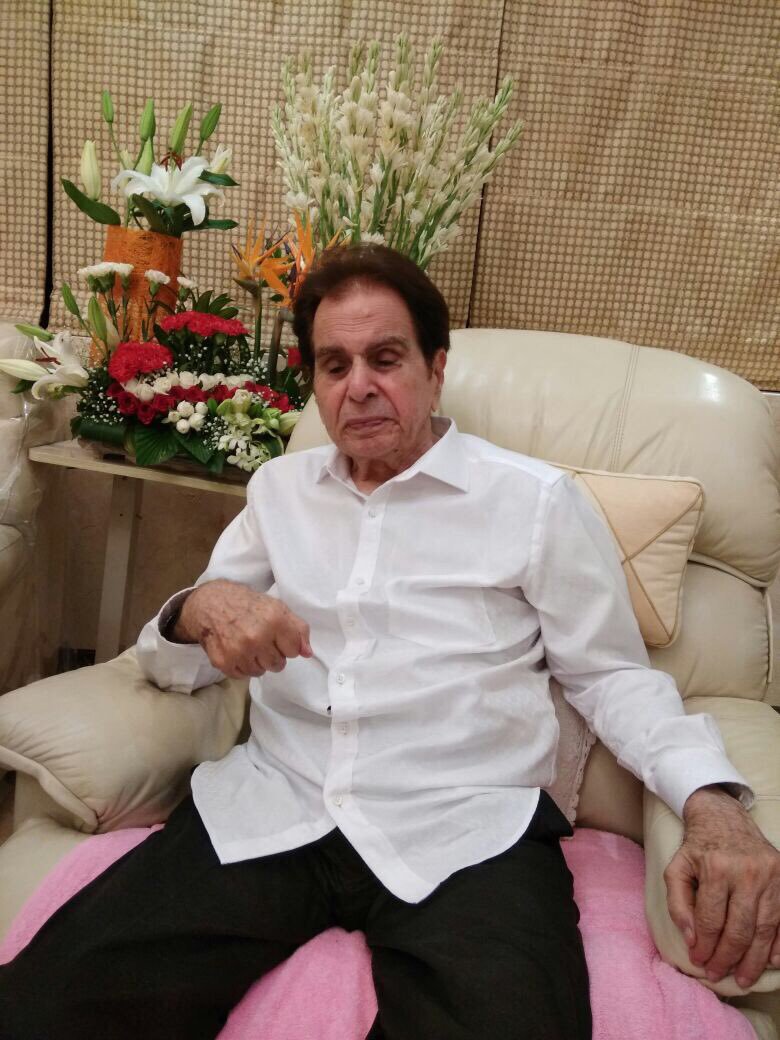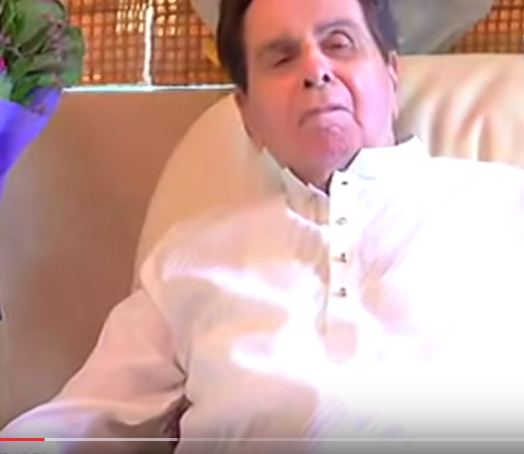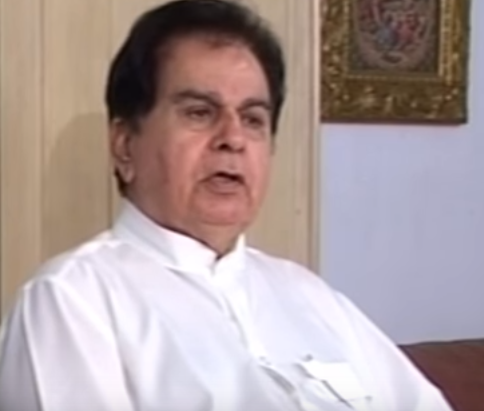 Wife and Affairs
Known for his deeply romantic roles, Kumar was an ardent romantic off screen as well. He has been married twice. As per his autobiography, Kumar first proposed marriage to married actress Kamini Kaushal, who rejected his proposal. One of his most talked about affairs was with actress Madhubala who was his co-star in the epic film 'Mughal-E-Azam'. Though the two dated, their relationship did not end in marriage owning to the fact that Madhubala's family opposed their union.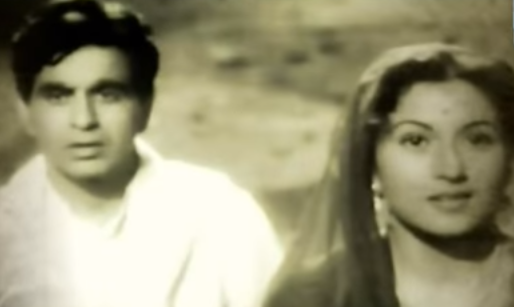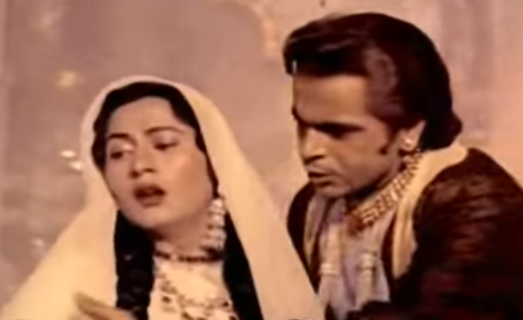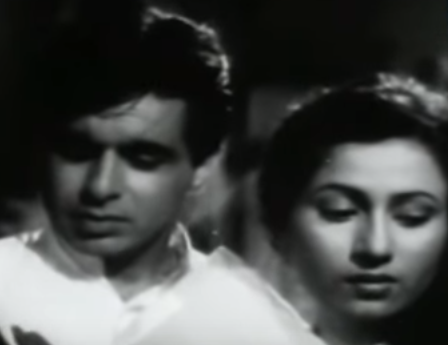 with Madhubala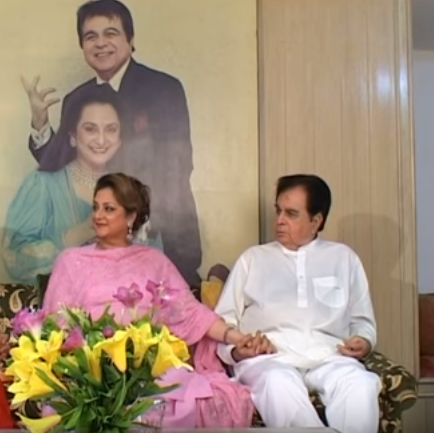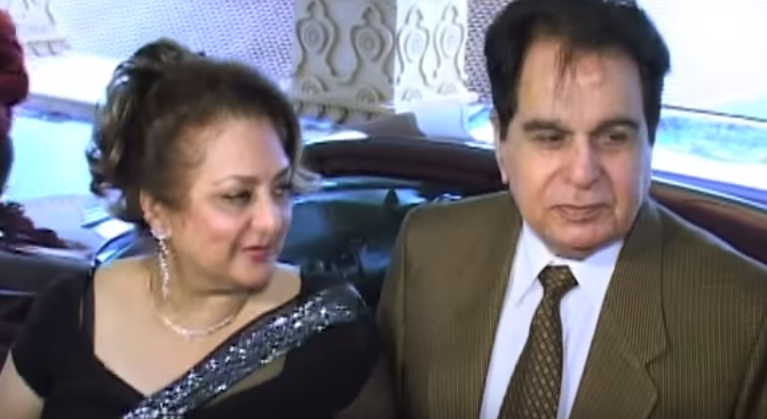 with wife Saira Banu
In 1966, at the age of 44, Kumar got married to 22 year old actress Saira Banu, who had been his life-long fan. Their marriage is touted as one of the most successful marriages in Bollywood. While being married to Saira Banu, Kumar also married Asma Khan in 1972 but the marriage ended in divorce in 1982.
Dilip Kumar- Net worth
Kumar has an estimated net worth of approximately $65 Million
Sponsored link