Farhan Akhtar and his wife Adhuna have split; they have decided to go separate way after marriage that lasted for 15 years. There were numerous stories doing the rounds that the stylish couple was drifting apart. The reason for Farhan Akhtar and Adhuna's divorce can be boiled down to both of them drifting apart professionally.
Sponsored link
Farhan and Adhuna met for the first time, when he was filming 'Dil Chahta Hai', his first film as a director. In fact, Adhuna had styled the hair of the three male characters, which went on to create a hair style revolution for males in Bollywood.
Sponsored link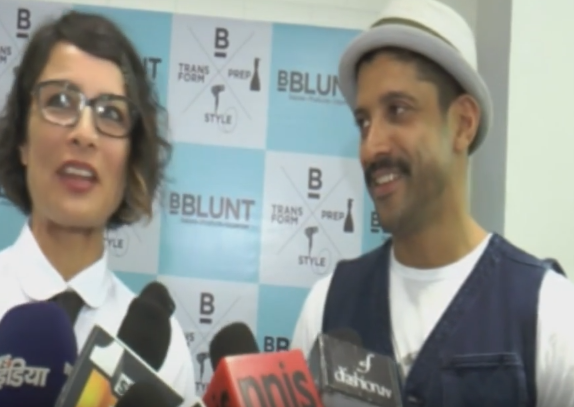 Though Farhan was six years younger than Adhuna, it didn't seem to come in the way of the incredible compatibility, they shared as a couple. Over the years, Farhan matured into a multi-faceted personality – director, social worker, musician and actor while Adhuna went on to expand her hairstyling business 'Be Blunt'. The separation comes as a shock to fans who loved Farhan and Adhuna as a couple.
Sponsored link