For once Indian audiences and Salman khan fans will not deny that the reason that they flocked to the theatres to watch the superstar's latest release this Eid, Bajrangi Bhaijan was perhaps not the superstar Bollywood hunk himself but the adorable, innocent little face of Harshali Malhotra, the child artist who plays the lead role of Munni aka Shahida in the movie. One just cannot help falling in love with this lovely little girl after watching the movie. But who is Harshali Malhotra? How did she bag one of the best roles in Salman's blockbuster and find her way into the hearts of Indian cinema viewers? We try to find out more about her.
Sponsored link
Birth and Family
The adorable seven year old was born on March 6, 2008 in Mumbai, India to Kajal Malhotra and Vipul Malhotra. She has a brother named Hardik Malhotra. Little Harshali studies at the Seven Square Academy in Mumbai. She had a flare for acting from a very early age.
Career
Harshali has appeared in several commercials on television as well as print such as Horlicks, Apollo Tyres and HDFC. Her commercial with Pears where she tells her mother "Mummy Aap sabse beautiful Ho" became an instant hit with mothers all over the country. She showcased her acting skills on TV Shows like Qubool Hai where she played the role of Anjum Khan on Zee TV and as Saanya on Laut Aao Trisha on Life OK channel. Her career reached a rocket high with the blockbuster success of Kabir Khan directed Bajrangi Bhaijan. Harshali beat five thousand girls in an audition to finally land up with this role. She plays a mute Pakistani girl in the movie who gets lost in India. The entire plot of the story revolves around her. What makes her performance even more remarkable is the fact that she does not speak even a single word throughout the movie and depicts her emotions through expressions and actions. She has received critical acclaim for her role and gathered a huge fan base to an extent that she is being called the real superstar of the movie which grossed 200 crore in its first week. The young star put in a lot of hard work into the filming of the movie and took a month's leave from school for it.
Harshali Malhotra in Real life
Contrary to her on screen character, Harshali is a very chirpy and talkative girl who goes on ranting in a cute and sweet little voice. She is however as lively and bubbly as her character in the movie. She is a very emotional child and if sources are to be believed, cried every time "Salman Uncle" cried. She is adorable during her press interviews. In one such interview she decided to answer to two scribes whom she nicknamed "canteen" and "jam" and asked the rest to stand in a line. This act filled with cuteness won the hearts of the press reporters too.
Relationship with Salman khan and rest of the Cast and Crew
As goes without saying, Harshali is the apple of everyone's eye on the sets, especially Salman khan whom she calls Salman Uncle. Salman, owing to her playful and talkative nature lovingly calls her "pagal". He was surprised when Harshali walked up to him and asked him whether he would make her a star like himself. At first salman thought she had been taught these lines by her mother, but later discovered that it was Harshali herself and was impressed by the goal oriented nature of the child at such a tender age.
Salman, when asked about his costar says that she is the most beautiful girl he has ever met and the most gorgeous actress in Bollywood. He also thinks that she is the cutest child ever. Kareena Kapoor Khan who plays Salman's love interest in the movie also dotes on little Harshali and is of the opinion that working with her was a privilege. Director Kabir Khan also praises for the little star and appreciates how she shot at difficult locations such as dangerous peaks with such comfort and ease. Pictures of Kabir carrying harshali on his back on the sets show that the two developed a bond. Being the life of the sets, she was adored by rest of the crew members and cast. Apparently Salman Khan's attachment to the child is so much that he wishes to contribute Rs 1.5 crore for Harshali's education. However, her mother Kajal Malhotra did not divulge details or confirm any such claim.
After all is said and done, we wish that the beautiful little star has a very bright and successful future and a wonderful career in the industry.
Harshaali Malhotra – Pictures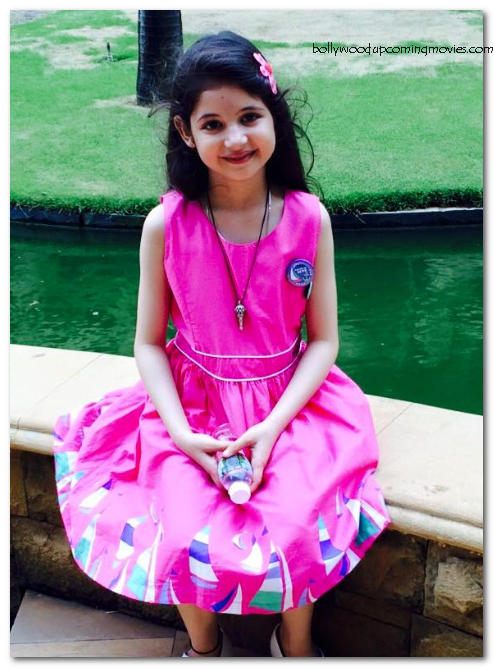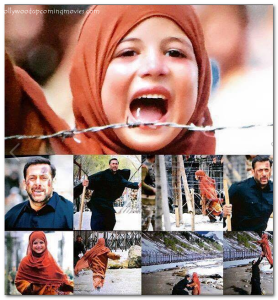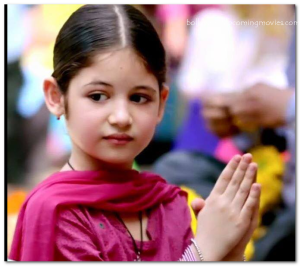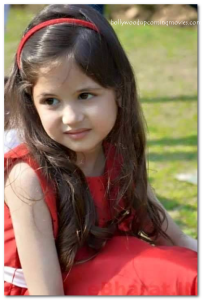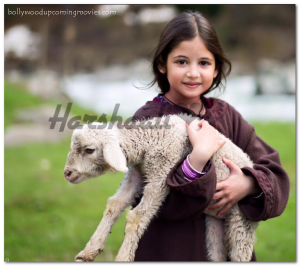 Sponsored link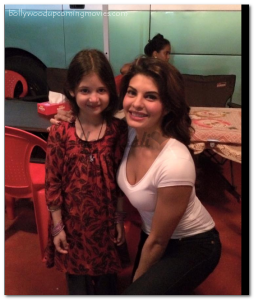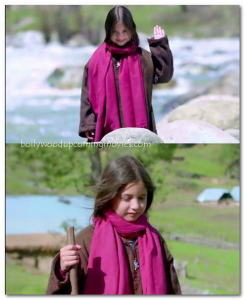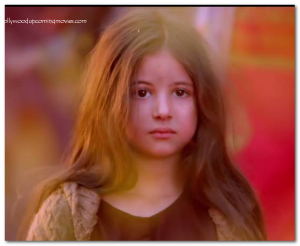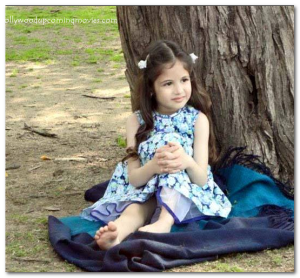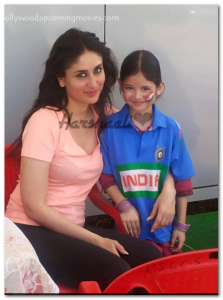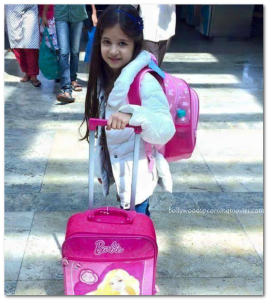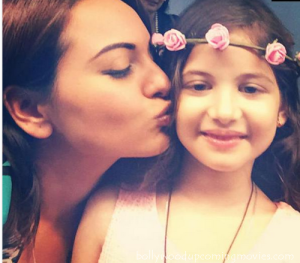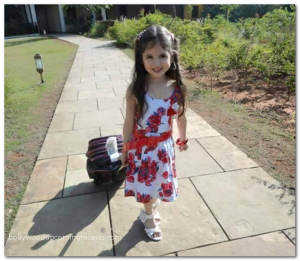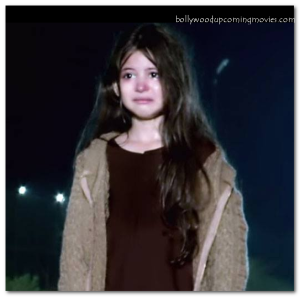 Sponsored link