Hrithik Roshan and Kangana Ranaut have opened the ex-files, and are moving to files press charges against each other legally. Kangana's friend revealed startling information in Mumbai Mirror, that allegedly threw light on Hrithik's lying and obsessive nature.  She said, "In January 2014,  Hrithik had proposed Kangana in Paris with a ring. He said you may think it is out of a rebound. But I have no doubts about our future happiness because you are the only one who did not judge me. And I feel that I have a strong connection with you since Day One."
Sponsored link
 How did the relationship between Kangana and Hrithik develop?
Hrithik and Kangana connected as friends during the shooting of Kites in 2009.His marriage was in the rocks because of his alleged linkup with Barbara Mori, the Kites star. Also, his relationship with Mori was not working out. Kangana was going through her share of breakups, so they found peace and support in one another's company.
Hrithik had pursued Kangana for six months, till she said 'yes'. When they were in a  relationship,  Hrithik confided in her that Sussanne and he slept in separate bedrooms.  But at that time, he also said that he couldn't disclose their relationship because he would never divorce Sussanne.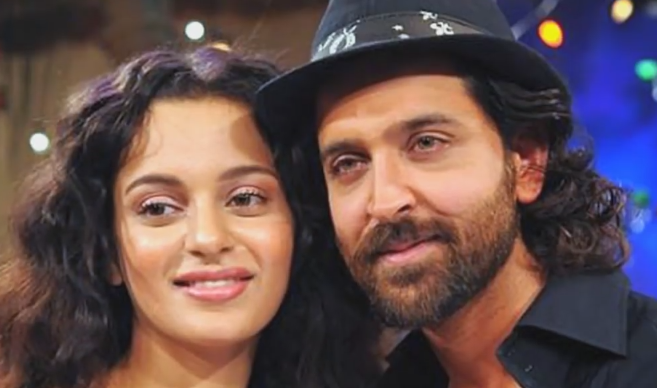 Kangana who had too much of disappointment in love with her relationship with married, for instance with Ajay Devgan and Sanjay Dutt, felt that this relationship was also meant to be  a secretive one.  Nevertheless once the shooting for Krrish 3 ended, she took off to Milan and went on a shopping spree like, she went on her own honeymoon in the movie 'Queen'.
By December 2013, Kangana got a call from Hrithik; he told her that he was divorcing Sussanne.    At that time, she was in Switzerland and he was in the US. She still had doubts that he was proposing her on the rebound. But Hrithik maintained that he was serious.  Later in Paris, as aforementioned, he proposed to her.
Kangana's friend adds that the following month after Hrithik proposed Kangana, he  started backtracking on her.  She says, " He began shooting for Bang Bang and stopped being in touch with her.  Kangana heard about his growing closeness to Katrina Kaif. The Valentine's Day phone call was more of both probing each other.  Kangana wanted to know what was brewing between him and Katrina and Hrithik wanted to know if she had informed about her relationship to her family or friends.  When Kangana said that she had disclosed the proposal part to her family, Hrithik told her that she had misunderstood him."
Kangana was now clear that the relationship was not moving anywhere, so she decided to wrap it up for good.  The friend adds, " After Kangana won the National Award for Queen in March 2014 and she started getting appreciation from everywhere for her role, Hrithik called her again and begged her to forgive him and take him back in her life."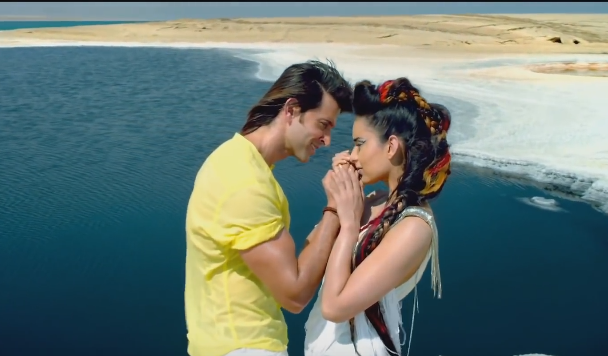 How did Hrithik and Kangana relationship turn ugly?
 Post the glory of 'Queen',  Kangana was riding high and a young superstar started wooing her.. The two met at an awards function and hit it off. The friend  says, "Hrithik started feeling insecure and asked her if she wanted to  reveal something. She told him not to feel insecure about their relationship, but that didn't seem to pacify him."
Sponsored link
The friend says, "The final blow happened at a party which Karan Johar threw in March 2014. The couple who were not in talking terms crossed paths again at a party. Kangana reached out to Hrithik who was livid. He asked her how she could go on a date with another man, the following Wednesday. Kangana was confused, how did he know what she was up to. How else would Hrithik know about the meeting? Did her 'date' confide in Hrithik?"
"Then it dawned to Kangana that Hrithik may have hacked into her email account and read the emails between her and the actor.  When she met the young superstar again for coffee,  he appeared to be genuinely clueless about Hrithik.   Kangana checked her emails again and found that some of her emails had disappeared. She knew that Hrithik was quite tech savvy and it had to be him.  She called up Rakesh Roshan,director and father of Hrithik, and told her that if her suspicions rang true that Hrithik would hav the cybercrime people knocking at his door. "
"Papa Roshan was shaken up by the phone call and said that he would speak to his son about it.   Kangana who had enough of it, decided to delete the email account itself and start afresh."
Somehow, Hrithik and Kangana patched up again. This time, she gave her the password of her email address so that he could check her emails if he wanted to. The industry people were in the know of the relationship, some of them would even tease Kangana as their 'bhabhi'. Hrithik however didn't really appreciate the news leaking out.  Kangana was especially upset when Hrithik  didn't' wish her on Twitter or even through phone calls before the release of her movie.  It is his nature to offer good wishes to his friends before the eve of a movie's release, he did it for R.Madhavan before the release of Tanu Weds Manu Returns but steered clear of doing so for the heroine of the film, Kangana."
The friend then went on to talk about Hrithik's stalking nature. "He began keeping a watchful eye on her. He even posted man outside her house to find out what she was doing, whom she was talking to, which flight she was on and where she was going.   Kangana was going through a lot, she was emotionally attached to Hrithik but couldn't stand his snooping, possessive nature.. She was even frustrated because she couldn't even go out with him, she wanted a man with whom she could go out and not get confined to closed doors.  She told Hrithik that she wanted  a way but he didn't relent. "
The friend says that Hrithik Roshan would constantly bring up the topic of Kangana Ranaut having Asperger's Syndrome to provoke her.  She said that his would accuse Kangana of messaging his co-stars to not work with him, which  according to her, was obviously not true.

Why did Kangana Ranaut and Hrithik file legal cases against each other?
It all started coming out in the open when Kangana fleetingly told in an interview about her 'silly exes'. By now, the news about Kangana and Hrithik being in a relationship had gained heat. Hrithik actually confirmed the news by reacting to it and venting it out on social media. He wrote that there was more chances of him to date a Pope than any of the ladies the press had been linking to.
Hrithik had filed a legal case against Kangana for stalking him and sending him more than 50 emails a day, while Kangana filed a legal case threatening to 'tell all'. Hrithik's lawyer said off-the-record that his clients wants Kangana to reveal about her stalking through  press conference or he would tell the media about how she had been stalking him.  Kangana sent a legal notice through her lawyer stating Hrithik was indulging in intimidation tactics and that there was no defamation because she had never named Hrithik Roshan in any of her statements.
Sponsored link