Akanksha Puri is a Bollywood actress who is known for her films in South India as well as 'Calendar Girls' in Bollywood. She belongs to a modeling background. She debuted in Bollywood through 'Calendar Girls'. It is interesting to note that her life plays out like a movie in itself.
Sponsored link
Akanksha was born on 26th July 1988 in Indore, Madhya Pradesh. Her father's name is R.K Puri;he is a retired commissioner. Her mother's name is Chira Puri and she is an astrologer by profession. Chira made a prediction that she would get into the acting profession in Bollywood. Thus, she decided to become an actress.
When Akanksha was traveling in the city of Chandigarh, one of her friends insisted her to come along for an interview at Kingfisher Airlines. The job was for an airhostess. Thus both the friends were selected as airhostesses and began doing their respective jobs in Bangalore. During the course of her job, she flew several popular Bollywood actors and actresses.
Once in a flight, Akanksha met a model coordinator who suggested her to enter the profession of modeling. During her free time, Akanksha started doing the assignments of modeling and made a portfolio of nearly hundred advertisements.
A production firm located at Chennai chanced upon her ad on a hoarding and insisted her to meet them. Her role was for a masala movie that was known as "Alex Pandian". This movie had renowned Tollywood stars like Surya's brother "Karthi" and "Anushka Shetty". Akanksha got the rule without really auditioning for it.
After this, Akansha Puri started acting in other South Indian movies like "Tihar" (2015), a Kannada movie "Samrajyam ll: Son of Alexander" (2015), a Malayalam film, A Malayalam movie, "Lodde" (2015) and a Tamil movie "Praise the Lord" (2014).
The 5 feet 6 inch tall Akanksha found it home-coming to act in a movie that displayed her previous profession ie; modeling. Calendar Girls was directed by the prolific Madhur Bhandarkar. The movie met with warm reception at the box office and Akanksha's performance was noticed. In this movie, she played the role of Nandita Menon, a model hailing from South India.
Sponsored link
Akanskha is pleasantly surprised with Suhel Seth who essays Vijay Mallya's character in the film. The liquor baron was actually in the final round of the interview when she came in for the interview of airhostess in Kingfisher Airlines.
Akanksha Puri – Pictures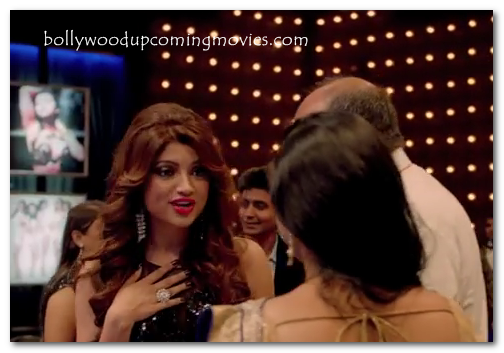 Sponsored link