Jigyasa Singh is an Indian TV actress who has captured the hearts and minds of millions of people with her role as Thapki/Vaani Chaturvedi, a girl who suffers from stammering in the serial 'Thapki Pyaar Ki' telecast on Colors. Her sweet and innocent face and her awesome acting has won many fans over.
Sponsored link
Family Background and Personal Life
Jigyasa Singh was born in Jaipur, Rajasthan. She finished her schooling and later graduated with a degree in mass communications. Her favorite activities include singing and dancing.
Jigyasa shares a special bond with her mother. The 5'1″ cutie had to wear a bridal outfit for a sequence in the soap opera 'Thapki Pyar Ki.' She was excited and thrilled with her awesome bridal appearance and hence a selfie on the sets and sent it to her mother. After her mother saw the pictures, she was in tears which left Jigyasa without any words to say.
Jigyasa Singh – Boyfriend
It is alleged that Singh is dating and in love with Ankit Bathla, her co-actor in the serial Thapki Pyaar Ki. It has been rumored that the couple liked each other and really hit it off on the sets and finally fell in love. A special birthday surprise was even planned by Jigyasa for Ankit in the near past. However, the popular actress has denied these rumors and stated that they are indeed more than just friends, but not in a relationship, and definitely not in love. He is just a person who makes her happy and hence she likes him to be around.
Over the last few months, Jigyasa has been dieting and religiously working out. This strict regimen of diet and exercise is showing its effects on her figure. She now looks absolutely stunning.
Career
Jigyasa started her acting career with regions TV shows on Zee Marudhara and other TV channels. In 2015, she appeared in Kunal Verma's music video for the song 'Dil Mere.' This gave her recognition and she was subsequently cast as the lead in the soap opera 'Thapki Pyar Ki' which airs on Colors. The serial is very popular and has made Singh a household name. Jigyasa has stated that the role of stammering 'Thapki' came very naturally to her as she used to stammer as a child.
Sponsored link
Jigyasa Singh – Pictures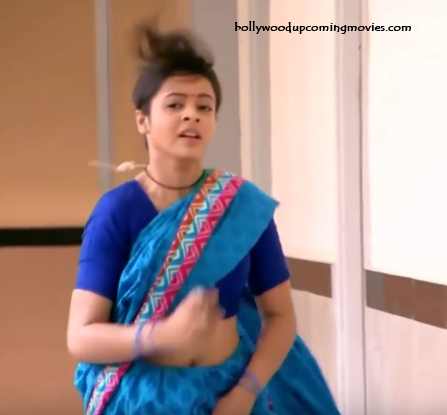 Sponsored link