The man behind Bigg Boss's voice is none other than Atul Kapoor. His authoritative voice is held in high regard in the show. So impactful and synonymous has been his voice,  that apart from Salman Khan, he is the other driving factor of Bigg Boss, the most popular reality show on Indian television.
Sponsored link
Atul Kapoor was born on 28th December, 1966, in Mumbai. He can speak Hindi and English as his native languages.
Early Life
Throughout his life, he has mostly worked with foreign content into Hindi language, during his voice-acting career. He started working on 2002 and made a big career breakthrough on Sony TV in 2003. From 2006-present, he has been working as the voice behind Bigg Boss under the Sony Colors Channel.
Career
He played dubbing roles in various films throughout his life. All of them are quite famous worldwide. He dubbed Jeffrey Tambor's voice in Hellboy II: The Golden Army for the character Tom Manning. In Iron Man 2, he dubbed Paul Bettany, who was the actor performing J.A.R.V.I.S. He did the same for Iron Man 3 and Avengers.
In Avengers 2, he dubbed Vision's voice as well. In Sherlock Holmes: A Game of Shadows, he dubbed Jared Harris' voice, who played the famous Sherlock Holmes character Professor James Moriarty.
In The Chronicles of Riddick, he dubbed Nick Chinlund's voice, who played Alexander Toombs' character.
In Snow White and The Huntsman, he dubbed Chris Hemsworth's voice, who played Eric's character in the movie. He dubbed Teddie Newton's voice in Toy Story 3, who originally voiced the Chatter Telephone in the movie.
Atul Kapoor, however, has been most noted for his stint on 'Bigg Boss' where he is known to issue orders, encourage, cheer, punish and if needed, maintain a surprise silence on contestants shenanigans.  He is known for the popular line ' Bigg boss chahte hain' on the show.
Sponsored link
Atul Kapoor – Images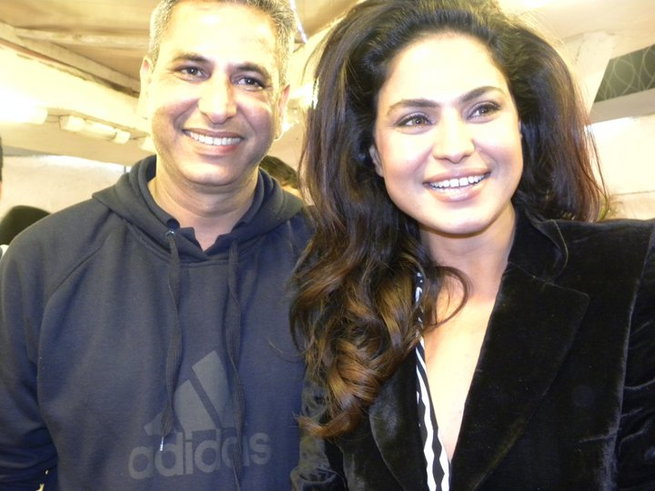 Sponsored link