While 'Azhar' and his match-fixing story have been a toast of the media, his first wife Naureen always maintained a dignified silence of her husband's match-fixing scandal as well his extra-marital affair and then marriage with actress Sangeeta Bjilani.
Sponsored link
With the resounding success of 'Azhar', there is curiosity about who Naureen really is.  In the movie, Prachi Desai who plays Naureen, is shown as a shy, docile girl who was happy to live in the shadows of her famous husband.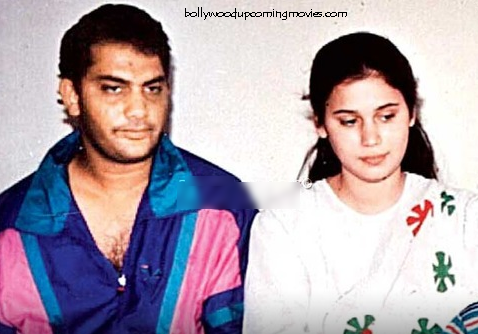 Sponsored link
 Prachi Desai who interacted with Naureen just for one day, said that the woman is a beautiful mystery and an extremely private person but with liberalized thinking.  Naureen was married to Azhar, when she was just 16 through arranged marriage. She had just submitted her board exams and was not really in the right frame of marriage to think about marriage. But she went ahead with 'nikaah' anyway, as she decided to give into the parents and had also taken a liking for Azhar's gentle, shy nature.
Azhar married Naureen in the year 1987, the relationship went on till 9 years before they got divorced.    The cricketer had two children from  Naureen.The name of the two sons are Ayazuddin and Asaduddin.  Ayazuddin died due to bike accident in 2011 while older brother Assadudin has been groomed as a cricketer.
Naureen was heart-broken when she saw her husband taking the name of actress Sangeeta Bijlani, in the mid-90s, while taking an award for one of his matches.  Though she divorced her husband, she had the maturity to remain friends with her husband and stood by his side during the match-fixing scandal.
Sponsored link