The bubbly Preity Zinta married her long time beau Gene Goodenough at a private ceremony in Los Angeles on February 29, 2016. The function was attended by family and close friends Sussanne Khan and Surily Goel. The good news was leaked to the media in the form of a tweet by the recently married actor Kabir Bedi.
Sponsored link
Preity's husband Gene Goodenough  (41) is the Senior Vice-President for Finance at NLine Energy, a US-based hydroelectric company. It is a progressive company that seeks to convert waste water found in distribution systems into a renewable source.
The actress met the hot-shot financial consultant when she visited the US a few years ago. She would often go to the US because her nephew and niece are based there. Not many know that Gene was bedrock of support in helping the 41 year old Preity get over her ex-boyfriend Ness. Gene had also stood as witness against Ness when she had filed a police complaint against him.
The 6 feet 1 inch tall Gene Goodenough is based in Los Angeles and is a graduate of Marshall School of Business. Before joining N –Line, he also worked with Bank of America as its Assistant Vice-President and Vice President/Director of Product Management at Interthinx.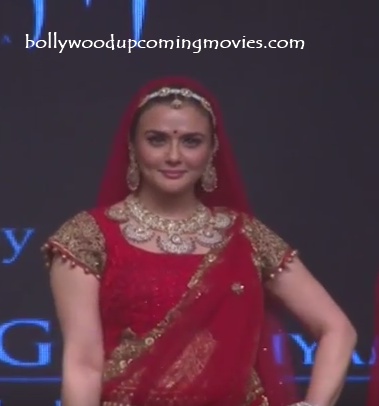 Sponsored link
Preity Zinta – Ex Boyfriends and Past Affair Reports

Previously, she was romantically linked with many Bollywood actors including Aamir Khan (during the Dil Chahta Hai days), which she had denied. She was also involved in a tussle with Suchitra Krishnamoothy who had accused her of having an affair with her husband, director Shekhar Kapoor. Preity denied the allegations and called it a figment of her imagination.
Preity Zinta dated Marc Robinson in 2000, they broke up a year later, but stayed on good terms. The second relationship was with Bombay Dyeing heir Ness Wadia, which went on from 2005 to 2009. On June 13 2014, Zinta filed a complaint against Ness Wadia for abusing , molesting and threatening her at an IPL match in Wankhede Stadium on May 30, in the same year. Wadia denied the allegations.

Wedding reception in India
The proceeds out of the Preity Zinta wedding pictures would be donated to the Preity Zinta Foundation, a charitable organization. The couple will also hold a reception in India, in April 2016.
Sponsored link