Nawazuddin Siddiqui is one of the most non conventional Indian film actors who enjoys mainstream popularity. The actor got noticed after a long period of performances that went unnoticed. In the year 2012 he also received the Special Jury Award at the National Film Awards.
Sponsored link
Siddiqui belongs to Budhana, a village in Muzaffarnagar district of the Uttar Pradesh State in India. He was born into a family of zamindari Muslims of Numberdars and is the oldest of his eight siblings. The actor holds a degree in Bachelor of Science in Chemistry from Gurukul Kangri Vishwavidyalaya, Haridwar. Having finished his graduation, he started working as a chemist in Vadodara. He worked there for a year after which he left for Delhi for another job. However he was always interested in acting. In Delhi he made all attempts to get into the prestigious National School of Drama (NSD) and also acted in different plays in order to complete the criteria for admission to NSD.
After graduating from the National School of Drama, New Delhi he moved to Mumbai to try his luck in acting. According to him this was the worst time of his life, full of struggles, so much so that he couldn't even pay his rent. However he got a chance in Bollywood in 1999. He bagged a very small role in Aamir Khan Starrer, Sarfarosh. This role however didn't help him much and he kept hanging out at the film studios but only managed to get small and stereotypical roles. He also shared the screen with Sanjay Dutt in Munnabhai MBBS. He also did a short film The Bypass in 2003 with actor, Irrfan Khan but mostly remained out of work till the year 2005 and made his living by conducting acting workshops.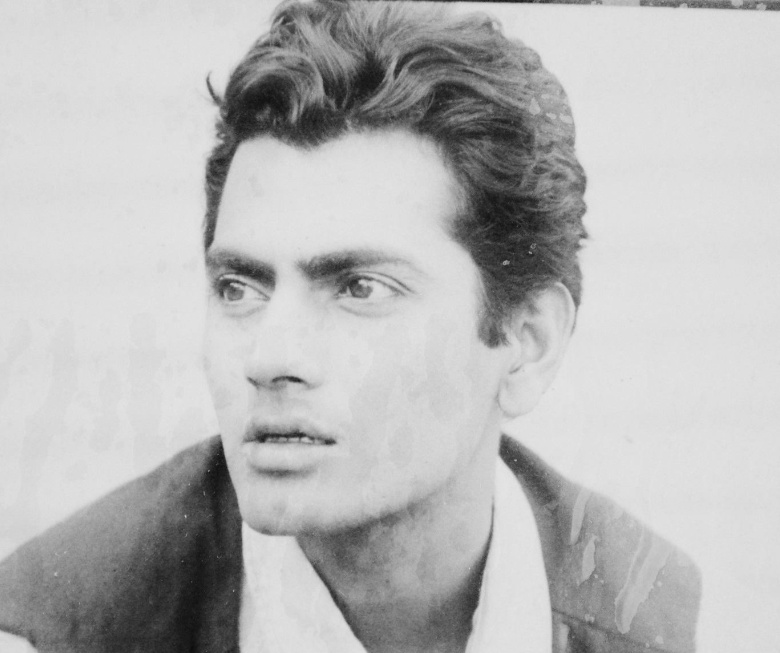 Sidiqqui was finally noticed in the film Black Friday (2007) by Anurag Kashyap,  which got him several other powerful roles. He bagged a lead role in Prashant Bhargava's Patang (2008). The movie premiered at the most prestigious film festivals like Berlin International Film Festival and Tribeca Film Festival. His performance was praised globally and by world-renowned film critics such as Roger Ebert who gave the film 4 stars. According to Nawazuddin the role transformed him as an actor. He was also noticed in the movie "New York" and in Amir Khan's Peepli Live (2010).
It was after the movie Kahaani (2012), that the 1.67 meter tall actor became a household name for his role of a short-tempered intelligence officer. Anurag Kashyap's Gangs of Wasseypur built his fame even further. However for the actor, his role in Ashim Ahluwalia's Miss Lovely has been the most real performance so far.
In 2012, Nawazuddin shone in his role of a supporting character in the movie 'Talash'. He became a cult name by 2015 with the role of a protagonist in the critically acclaimed 'Manjhi- The Mountain Man' and the supporting role in the biggest hit of the year ' Bajrangi Bhaijaan'.
Sponsored link
Nawazuddin Siddiqui – In Movies (Pictures)
Wife and Children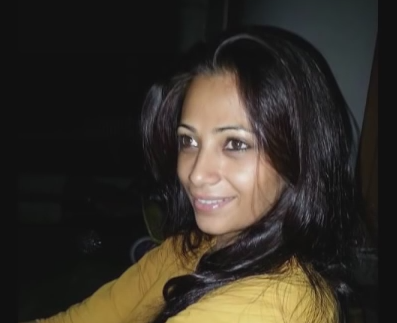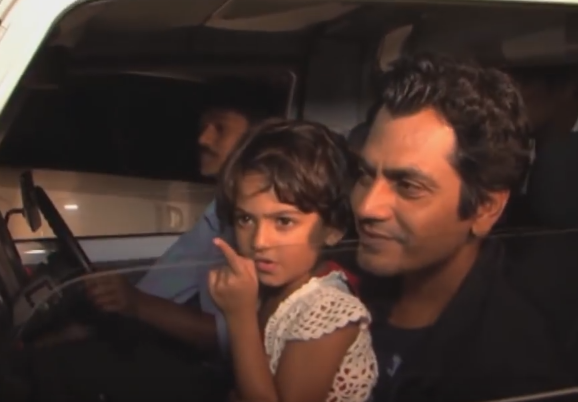 He lives in Yard Road, Mumbai with his brother Shamas Nawab Siddiqui, a director. Siddiqui is married and has a daughter, Shora, and a son, who was born on his 41st birthday.
Nawazuddin Siddiqui – Upcoming Movies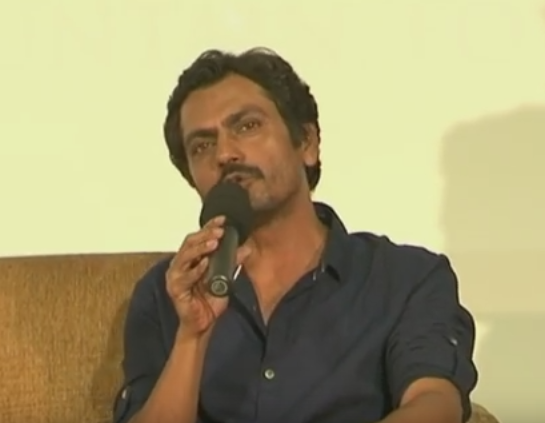 In 2016, Nawazuddin Siddiqui will be rubbing shoulders on-screen with Shah Rukh Khan in the movie 'Raees'. He also plays the title role of a serial-killer in the movie 'Raman Raghav 2.0' directed by Anurag Kashyap.
Nawazuddin Siddiqui – Awards
2012   National Film Awards – Special Jury Award for Talash, Kahani and Gangs of Wasseypur.
2012   – Best Supporting Actor (Male) – Zee Cine Awards, Screen Awards and Asia Film Awards for Talaash- The Answer Lies Within
2012 – Best Actor (Male) – Lions Gold Awards for Dekh Indian Circus
2013 – Best Supporting Actor (Male) – Filmfare Awards for The Lunchbox
2013 –Best Supporting Actor (Male) – Star Guild Awards for The Lunchbox
2014 – Best Supporting Actor (Male) – Star Screen Awards for Bajrangi Bhaijaan.
Sponsored link