Many people are familiar with the poem, Padmavat but not many people know about the person it was written on. Rani Padmavati who was the inspiration behind the poem was a queen who was the wife of King Ratansen of Chittor. The queen who was known across the country for her beauty and grace was the daughter of famous Sinhala king.
Sponsored link
Although there has been no concrete evidence about her actual existence, there are some proofs here and there that her existence might not just be fiction. The Padmavat was written by Malik Muhammad Jayasi almost 240 years after her possible "existence".
Early life

Rani Padmavati spent her entire childhood under the strict eye of her father, Gandharvsena and her mother Champavati. Anyone who has read Padmavat is very familiar with the talking parrot, Hiramani that Padmavati possessed. There have been not many citations about her childhood and early life in the poem.
Rani Padmavati – Husband Rawal Ratan Singh (Picture)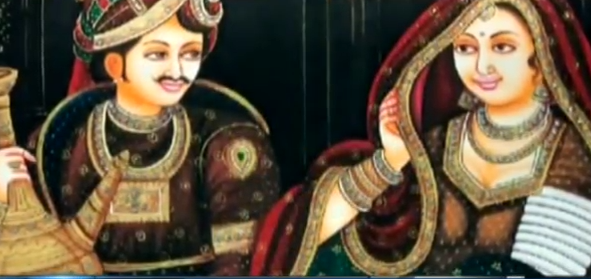 When she became eligible for marriage, her father arranged a "swayamvar" for his daughter to marry her off to the best suitor. Many kings from all over India came to be a part of the venture but the final count came down to two kings.
The final count came down to Malkan Singh and King Rawal Ratan Singh who was the King of Chittor. King Ratan Singh was already married back then and her first wife was named Nagmati. He defeated Malkan Singh and married Padmavati who became his second wife.
Alauddin Khilji and Rani Padvamati
Rawal Ratan Singh received a lot of dowry from his marriage to Rani Padmavati. His brothers, Raghav and Chetan were banished from the periphery of Mewar when they asked for their share from the dowry. With the building anger and the mindset for revenge, Raghav and Chetan set off to Delhi to spike Ala-ud-din-Khilji to attack Chittor.
When they reached and met Khilji, Raghav and Chetan kept on babbling about Rani Padmavati's beauty to him. Khilji, who claimed his own throne after beheading his uncle, Jalal-ud-din-Khilji got transfixed after listening about Padmavati.
He was set on spreading his territory and rules the entirety of Delhi and his fire ignited when he learned about Rani Padmavati. He wanted to claim his ownership over Mewar and his sudden surge of making Padmavati his mistress was what fuelled the drive within him even more.
Ala-ud-din-Khilji marched towards Chittor in the year 1303 with his entire army to attack the fort. Owing to the great security, Khilji was not able to attack the fort; instead he chalked out a plan to grant him entry to the fort.
Khilji put forth the proposal to Rawal Ratan Singh that he won't attack the fort if he got to see Padmavati's face. After a lot of consideration, Ratan Singh agreed to the proposal but he only allowed Khilji to see the Queen's face via her reflection only.
Khilji, after getting an entry to the fort, studied it carefully to be able to chalk out a plan to breach the security next time. When he saw Rani Padmavati's reflection for the first time, he was awed and transfixed. His entire army attacked the King and held him as a captive. Khilji later sent the message that he wanted Rani Padmavati in exchange for the King's freedom.
Sponsored link
Unable to find a way out, Padmavati sat down and discussed her further move with her uncle and his son, Gora and Badal. Upon their plan, a message was delivered to Khilji that Padmavati would visit their camp with her retinue. It was just a seeding.
More than 200 palanquins set on a journey to Khilji's camp. It was not Padmavati inside any of the Palanquins but four warriors carried each palanquin disguising themselves as the bearer while four more warriors were sat inside the palanquin with weapons for attack.
The Rajputs attacked the clan of warriors in Khilji's camp and a small war ensued in which both Gora and Badal were killed. Lots of lives were lost in the battle but Rawal Ratan Singh was rescued and brought back to the Chittor fort.
Due to the continued absence after being held captive, Chittor was in grave poverty and the resources started declining with the passing time. That was when Ratan Singh decided to do a suicide attack on the invaders.
Rana Padmavati – Death Reason
After the suicide attack was announced, Ratan Singh informed Rani Padmavati and Nagmati about it. The Queens decided to sacrifice their life rather than giving themselves up to the hands of the invaders.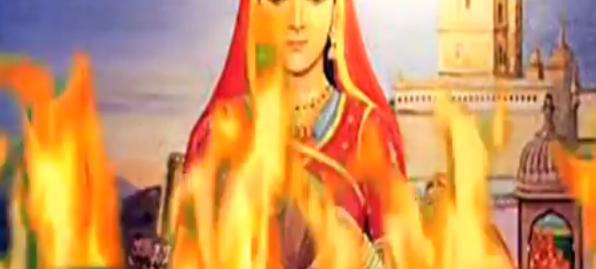 A large pier was created after digging a hole into the ground where they sacrificed their lives by jumping in it. Rani Padmavati and Nagmati along with several other noble women committed their lives to the act of "Jauhar" when Khilji attacked Chittor and found their ashes burning in the pit in the ground.
Movie on Padmavati
Director Sanjay Leela Bhansali made a movie ' Padmavati' based on her and Allauddin Khilji, played by Deepika Padukone and Ranveer Singh, respectively.
Rani Padmavati Pictures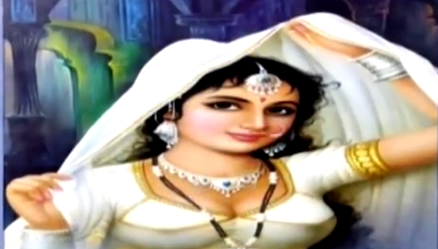 Sponsored link