In the year 1959, Indian legal history witnessed a landmark change in its course of operation. The change occurred due to the infamous Nanavati Case where K.M Nanavati, a promising naval officer was charged with the murder of his wife's lover. It was the last case in the Indian history that was heard by the Jury trail.
Sponsored link
Kawas Manekshaw Nanavati was a young Naval Officer. He was happily married to Sylvia, a British by birth. They were blessed with three lovely kids. They had what is known as perfect life. But we all know "what man proposes, God disposes". Destiny had a different plan for them.
Due to work assignments, Kawas Nanavati used to be away from his family for a long duration of time. His long absence made his lovely wife Sylvia lonely. She started missing his company. Her monotonous life made her close to Prem Bhagwandas Ahuja, a friend of Kawas. Prem Ahuja promised to marry Sylvia. She decided to divorce Kawas and start her new life with Ahuja.
On April 27 1959, Kawas Nanavati returned home after completing his assignment. On his arrival, he was astonished to experience the indifferent behavior of his wife towards him. He tried to figure the actual cause. Upon enquiring, his wife confessed her affair with Prem Ahuja. She also told him that she wanted to divorce him but at the same time expressed that she had doubt whether Prem would marry her or not.
Kawas made up his mind to face Prem Ahuja. On the pretext of a movie, he dropped his family at Metro Cinema but excused himself. After this, he headed straight to face Ahuja. On his way he dropped at the Naval base and collected his service pistol loaded with six cartridges by showing some false excuses. He completed all his official formalities and went straight towards Ahuja's Office to meet him. When he did not find him, he headed towards his flat. Upon reaching, he confronted Ahuja and asked him whether he would marry his wife and take care of his children or not.
Prem Ahuja being a playboy clearly said he was not interested to marry Sylvia. He passed the obscene remark that he was not going to marry every single woman he had slept with. This remark enraged Kawas Nanavati and atone fired two shots. Ahuja dropped dead instantly. Like a responsible soldier he went straight to the Provost Marshal of Western naval Command and confessed his crime. Upon his advice he surrendered himself to the Deputy Commissioner of Police.
This murder case caught the attention of whole nation. The fact that Nanavati was an honest man who was loyal to his wife caught the fancy of the masses. Being a Parsi he gained immense support from the strong Parsi community of erstwhile Bombay. He was initially booked under section 302 and was declared not guilty by the Jury. This verdict surprised the people across the nation. This judgment brought to an end to the system of trial by Jury in the country.
Sponsored link
This judgment was later challenged in the Bombay High Court where he was found guilty and was sentenced to life imprisonment. Nanavati again tried his luck in the highest court of the land. The Supreme Court too declared him guilty but due to political pressure he tasted freedom after three years. During this difficult period, Sylvia stood like a rock with him. After the release, Nanavati along with his family moved to Canada to spend the rest of their lives.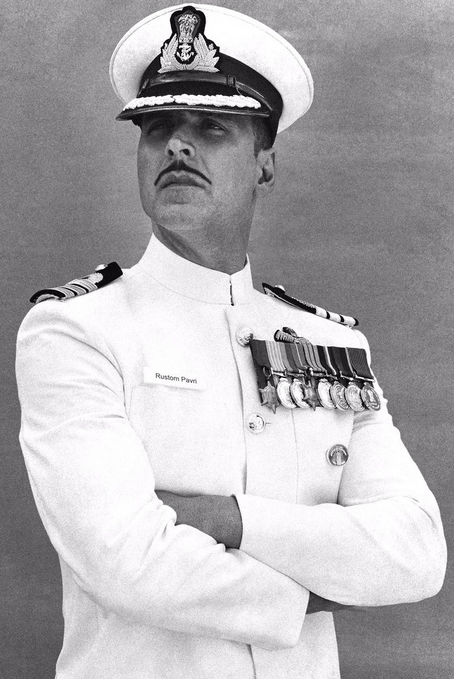 This real life story caught the fancy of film director Tinu Suresh Desai who directed 'Rustom'. In this movie, Akshay plays the role based on Kawas Nanawati. Ileana D'Cruz plays the wife while Arjan Bajwa palys the character based on Prem Ahuja.
Nanavati Case (In Pictures)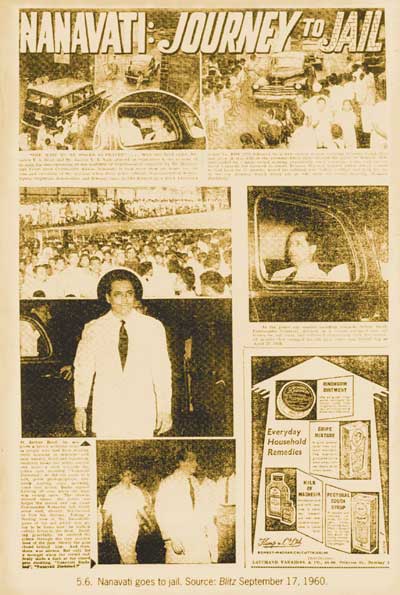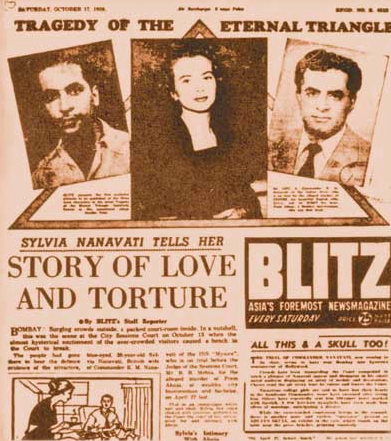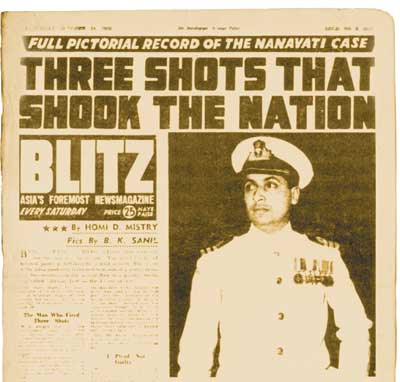 Sponsored link