Shah Rukh Khan is absolutely brilliant in 'Fan', the same cannot be said about the film, the collections of which are disappointing.
Sponsored link
 Fan Box Office Collection – 1st Week
Critic Taran Adarsh wrote on Facebook,  ' Fan – Fri 19.20 cr, Sat 15.40 cr, Sun 17.75 cr, Mon 6.05 cr. Total: ₹ 58.40 cr. India biz. DISAPPOINTING!'TOTAL (Nett): Rs 52.35 crore. The Total gross (including foreign take) Rs 114.26 cr.
Fan has been made with a budget of just Rs.85 crore and another Rs.20 crore in publicity and marketing.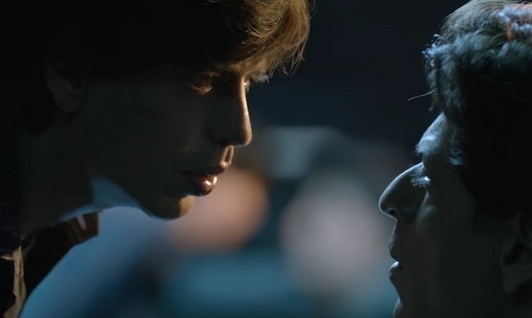 Sponsored link
Reasons for Fan not doing as well as expected
 The fact that it is a thriller, limits 'Fan' from being a grandiose blockbuster like Bajrangi Bhaijaan or PK.
 One of the most important reason for Fan to not being a super-hit, is that it has no romance.  Even in the thrillers that SRK has done like Baazigar, Daar or even Anjaam, there was scope for romance.  Indian movie lovers love to see some romance, no matter what the genre is.  Even movies like Piku, Kahaani, PK had some semblance of a love-track.
 There were no songs.  Some fans were shocked to see 'Jabra' not being a part of the film.
The movie had bad editing. Some of the sequences kept on dragging for no reasons – examples, Gaurav Channa's montage tribute for Aryan Khanna,  the escape of Gaurav from the backside of the building (it kept on dragging forever) and the chase scene between Aryan and Gaurav in the second half.
 Many people expected the movie to be entertaining but towards the end, the movie turned out to be dark to the point of being disturbing.  Many didn't expect  Gaurav to die in the end. It was a sad ending for being a Fan.  It would have been better if  Gaurav turned to a new leaf. Of course, the ending is subjective and many loved the ending. But on a populist scale, the ending did not go well with the audience.
Sponsored link