Saumya Tandon is among the most popular actresses on Indian television. Her latest serial ' Bhabhi ji Ghar Par Hai' has increased her popularity a few notches.
Sponsored link
She started her career as a model, but later became an anchor for famous reality shows like Dance India Dance on Zee TV and Bournvita Quiz Contest along with Derek O'Brien on Colours.
Born on 3rd November 1984, in Bhopal, she is the daughter of well renowned poet and writer B.G. Tandon. In the field of literature, B. G. Tandon has written 17 excellent books that became quite famous.
The 5 feet 8 tall Saumya was first introduced on TV with a reality show Zor Ka Jhatka in 2011. She also hosted TV shows like Comedy Circus Ka Tansen and Mallika – E – Kitchen. She was also cast as Roop in bollywood film "Jab We Met" in 2007 as Kareena Kapoor's sister.
Saumya Tandon is quite serious about her looks on-screen and for her programs and reality shows; she personally takes care for her looks and clothing. This is quite evident by her saree choices on 'Bhabhi Ji Ghar Par Hai'.
Saumya Tandon in the Show "Bhabhi ji Ghar par Hain"
This talented actress has gained a vast popularity with her appreciable role in Bhabhi Ji Ghar par Hain. She plays the role of Anita, the wife of Vibhuti Narayan Mishra. On the other side, Shilpa Shindey plays the role of a North Indian housewife.
In the show, both the couples are neighbours and the men try to flirt with each other's wives. The show has gained a wide popularity with attractive dialogues, funny sequences, nice plots and characterizations.
Sponsored link
Saumya Tandon – Photos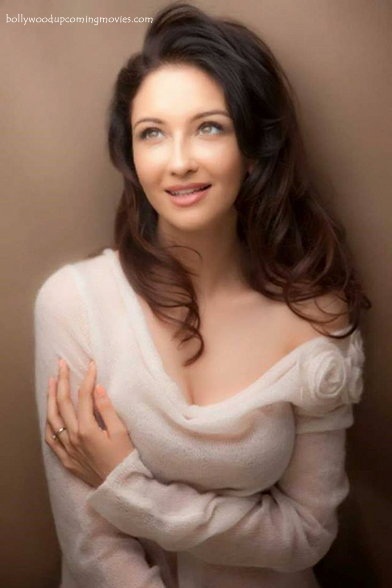 Sponsored link