Swami Omji, also known as, Sadachari Saibaba Swami Omji Maharaj, real name Vinod Anand Jha, is a self-proclaimed Hindu spiritual leader, born on 1957 in Delhi. He holds a Ph. D in Astrology and claims to be associated with an independent political party contesting in the 2015 Delhi Assembly Elections. He is also associated with the Bharatiya Janata Party and claims PM Narendra Modi had sought his blessings for campaigning.
Sponsored link
Controversies
Swami Omji was recently shrouded in controversy for slapping astrologer Deepa Sharma after losing his cool on the sets of a news channel.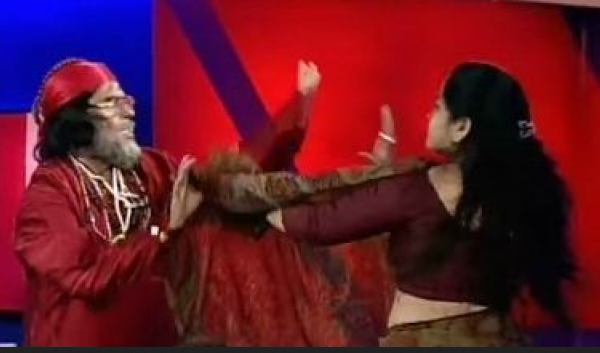 Swamiji was also accused of stealing washroom accessories from the house of Bigg Boss Season 10, and he soon broke down after his eviction from the house. The reason for his eviction was stated as a Court Hearing related to the theft.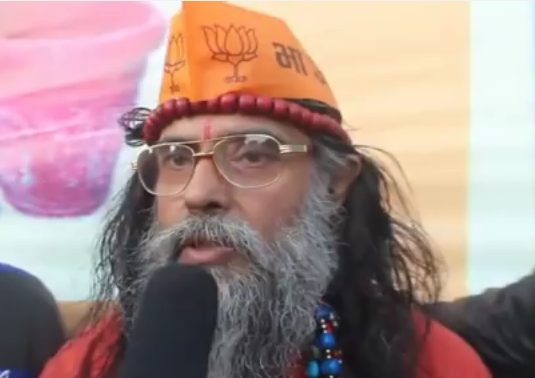 Sponsored link
He also made predictions stating that he had made the careers of actresses like Rekha and Hema Malini. In few of his interviews, Swami Omji made claims that Gauri had married actor Shah Rukh Khan for money; and that he had slapped Delhi CM Arvind Kejriwal. On the opening episode of Bigg Boss 10, Omji told guest Deepika Padukone that he had kicked English actress Elizabeth Hurley at the back, which cured her back pain.
Swami Omji was also accused by his younger brother, Pramod Jha, of breaking into his bicycle shop with three accomplices in November 2008. An FIR was also launched by his younger brother accusing Omji of stealing 11 bicycles, the sales deed of the house, expensive spare parts and other important documents.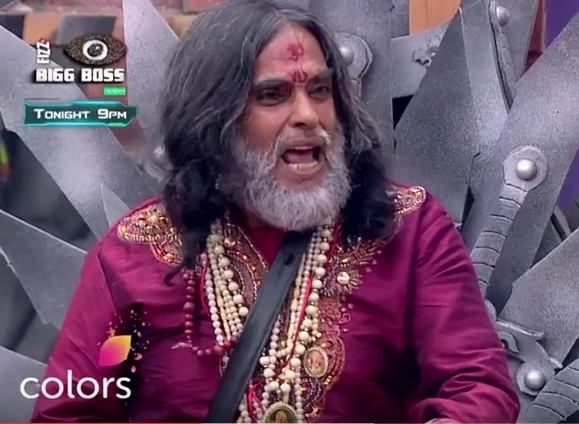 His NBA (Non-Bailable Warrant) was cancelled by the Delhi High Court and a fine of INR 30,000 was imposed. He soon returned to the house of Bigg Boss Season 10.
Sponsored link