With Shilpa Shinde walking out of Bhabi Ji Ghar Par Hai, the show's popularity has been definitely impacted.  Though the writing and gags are still good, viewers miss the amazing comic timing of Shilpa Shinde who played Angoori Bhabi. But what exactly prompted her to quit the show?
Sponsored link
Shilpa Shinde said, " I am very upset am very upset that I have been working with such shameless people for the past one year. Yes, I was destined to do this role, and I have proved what I can do to the masses as well as to all the concerned people holding big positions. I can clearly say that my stint as Angoori Bhabhi has ended."
The straight talking Shilpa minced no words as she attacked the other three actors in the show, Saumya Tandon, Rohitashv Gaur and Aasif Sheikh Oddly, the four looked so good together and complimented each other so well, that it is difficult to believe that Shilpa had a problem with them.  She added, " These guys simply don't have the guts to speak the truth. They knew all along that I am being framed with allegations of throwing tantrums. But none of them spoke. I am really upset at their behaviour. I will never share screen space with these three actors. Understood, they have always suffered from a complex that I steal the limelight. They have often felt dissatisfied, with people going gaga about Angoori Bhabhi and her takiya kalam, 'Sahi Pakde'… I am cent percent sure that they will be extremely happy now, as they do not have to share screen with Shilpa. Guess it is now time for them to prove their worth."
It is believed that Shilpa Shinde quit Bhabi Ji Ghar Par Hai to work on The Kapil Sharma Show. She agreed that she is part of the team. "I am the daadi in the show," she claims.
Shilpa came out vehemently against the producer of the show Benaifer Kohli  who represents . She added, , "I just do not want to speak about her. She has no respect to talk to actors. And I very well know how to get my money back. You will not believe, I had a throat infection few months back, and the infection was so bad that I had lost my voice. If you think of it, there were few episodes too wherein it was shown that Angoori has lost her voice. My condition was so bad. And the effect of antibiotics on me had such a diverse effect that I happened to oversleep one morning, thus reporting late for shoot. In any case, our scenes do not come on time, and we are made to wait for three hours everyday. But unfortunately, the scenes had arrived on the day I was late, and the other actors complained about me to the p roducer. But the fact was that we had different scenes and no actor was waiting for me. And you will not believe it if I say, Benaifer abused me on the set before everyone. I could not believe that someone could have talked to me like that. She even went to CINTAA after this incident to lodge a complaint against my late coming."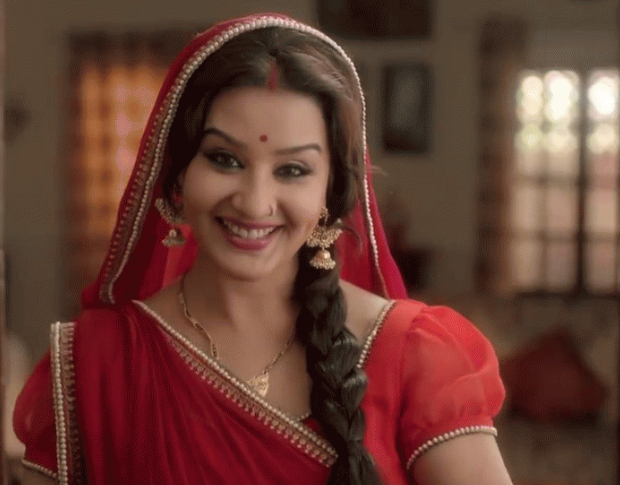 "I tell the same people, who are spreading rumours about my tantrum throwing, to be happy now since I am out of the project. Why do they want to settle things midway? In fact, the Producer has been calling me to meet her for a settlement at the JW Marriot. 'Bolte hai koi beech ka raasta doondte hai'… Why do they want me now if I have been so troublesome to them," asked Shilpa.
Sponsored link
She said that she has also lodged complaint with CINTAA for defamation.
Producer's Reason on Why Shilpa Shinde quit Bhabi Ji Ghar Par Hai-
She said that Shilpa not only breached the contract, she also had absurd demands, which included  a salary hike.  Says Benaifer Kohli, "Shilpa's contract clearly states that she can't do a second show. She was paid according to that contract. If Shilpa didn't want to do it, she should have said so. Secondly, Shilpa was signed for a certain amount on the condition that she won't ask for a raise. But within the first year, she asked for a raise twice and was given on both occasions. So what is she talking about? She finally said that if we don't raise her fee a third time, she will stop coming on the sets under the pretext of a migraine. And see, that's what she's doing.  "
Responding to allegations that Benaifer was partial towards Saumya Tandon (Anita Bhabi), the producer said that Saumya had certain conditions but after they were met, she did not ask for anything else. Says Benaifer, "Saumya has gone out of the way and paid from her own pocket on multiple occasions without throwing a tantrum. Shilpa on the contrary, went on to ask additional money for makeup, which I never said no to."
Benaifera added, "If I am not wrong and you want me to say sorry, I will still say it – Shilpa, please come back. But I can't make the channel officials and the rest of my team say sorry to you or tolerate your misbehaviour. 100 people can't be wrong and only 1, right. You have to honour your contract in the most ethical way possible. Just because the show has become popular, it doesn't mean you'll hold us at ransom."
Benaifer sent out a legal notice to Shilpa for breach of contract and unethical behavior.  Here is the copy of her statement to the media –
"Actor Shilpa Shinde had entered into an agreement with us in September 2014 and the Artist Fee has been increased two times till now on her demand. Furthermore, she has also been in breach of the contractual terms by reporting late for shoots, ordering her own costumes while there was a designated leading designer and arm twisting us to pay for the same. We have been giving into all her demands even though such demands are contrary to the terms of the agreement she has entered into with us. However, her demands have not ended here. She now wants to us to allow her to take up projects on competing channels. When it was pointed out that the contract clearly stated an 'exclusivity clause' she stated that she never had the intention of adhering to terms of exclusivity.
Post this incident, she has been threatening to quit the show if we do not waiver the exclusivity clause. At present she has stopped shooting for the show and has sent us a letter informing us of her migraine issue and asking us to find a replacement soon. This blatant and material breach of the agreement and irresponsible attitude is causing irreparable losses and damage to not just the show but also to the production house. This is not the first time that we have put up with her unprofessional attitude and it has now reached a point where this cannot be tolerated anymore. We are professionals and we respect and encourage a healthy working environment. Shilpa has been making several false, baseless and defamatory statements to media about us and the channel and since we have been silent so far it may have been viewed as our weakness. We have heard from media reports that she is planning to take up another show to be broadcast on a competing channel in blatant breach of her contractual obligations. If she has stopped shooting with us citing health issue like migraine, then it's surprising that she is medically fit to consider taking up another show. Since she is the one to repeatedly breach the contract, we have sent across a legal notice to her and we will take necessary actions against her as instructed by our team of lawyers.'"
Sponsored link