Rishabh Sinha is the first wild card entry on Bigg Boss 9. The actor known for his fiery persona and witty remarks seems to be the right one to lift the show out of its slumber.
Sponsored link
Rishab was born on January 29, 1998 in Gurgaon. He had his first brush with fame when he was in MTV Splitsvilla 5. He was later seen in Qubool Hai, as Aryaan. His sister was played by Bigg Boss 9 contestant Digangana.
Rishabh Sinh and Dingangana Fight Controversy
Dingangana was known to have issues with the team of Qubool Hai. According to reports, there were arguments between her and the rest of the team for days on end. One day, there was a huge fight between her and Rishabh. Things went so ugly that the cops had to be intervened. The result – Diganganga was out of the show.
Digangana said that Rishabh would disturb her when she would study for her exams on the sets. She said that he had even abused her, when she tried to instill some sense in him. Rishabh, on the other hand, called her fake and a loose cannonball.
Sponsored link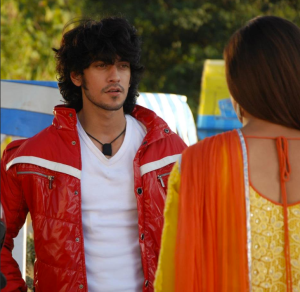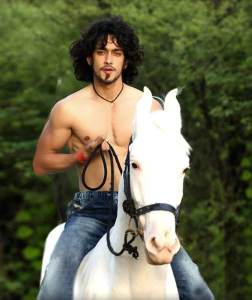 Rishabh Sinha on Bigg Boss 9
The actor is an avid fan of Bigg Boss and has watched all its seasons. In this season, he likes most of them but does not like Suyyash Rai and his girlfriend Kishwer Merchantt. He says that he is  bored of the fake display of emotions in the house. He says that Mandana Karimi is the only one who speaks her heart out. He says that his agenda is to go for the kill and expose the hypocrisy of the housemates.
Sponsored link